Our Financial Hub Integrations
Introducing our latest financial integration: QuickBooks Online. On-boarding is now as easy as authorizing your accounting software with the Routeique™ platform. With instantaneous data migration, you can import your customers, products, payment terms, and tax data into the Routeique Digital Control Tower within minutes.
Image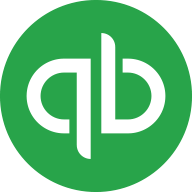 Routeique works with you, and with your software, to integrate seamlessly into your business.
Finding a great system that works for your company can be complicated, and nothing is more frustrating than having to repeat that process when your systems won't integrate. In today's integrated world, no system works on its own and needs to play well with others. That's why we designed Routeique to integrate with several back-office systems, including accounting platforms. We also utilize EDI or API bridges to integrate with partner or vendor systems. We also include integrations standard in our platform, so there's no need to code or design your own. Integrations allow each of your systems to work together, in the most efficient way possible, to maximize your productivity. Routeique works with you, so you never have to worry about fitting Routeique into your company.
With Routeique, you don't have to abandon your existing technology stack. We play nice with others.
Our integrations ensure that data moves seamlessly between systems, so you never have to enter data twice.
With Routeique, your data is always updated in real-time, so there's no waiting for lagging software.
With Routeique, you never have to worry about designing or coding your own integrations. If your system doesn't already integrate with us, we can design the integration for you.